Treat yourself to a unique and personalized experience during a charming weekend in Reims
Two rooms (23 and 27m2) and two suites (37 and 46m2) with a unique and refined decoration offer space and comfort in a fancy and relaxing atmosphere
Treat yourself to a unique and personalized experience during a charming weekend in Reims
Two rooms (23 and 27m2) and two suites (37 and 46m2) with a unique and refined decoration offer space and comfort in a fancy and relaxing atmosphere
Feel at home in an intimate mansion during your stay in Champagne
The charming Bed and Breakfast has an authentic art-deco living-room where comfort and modernity are combined to make you feel at home.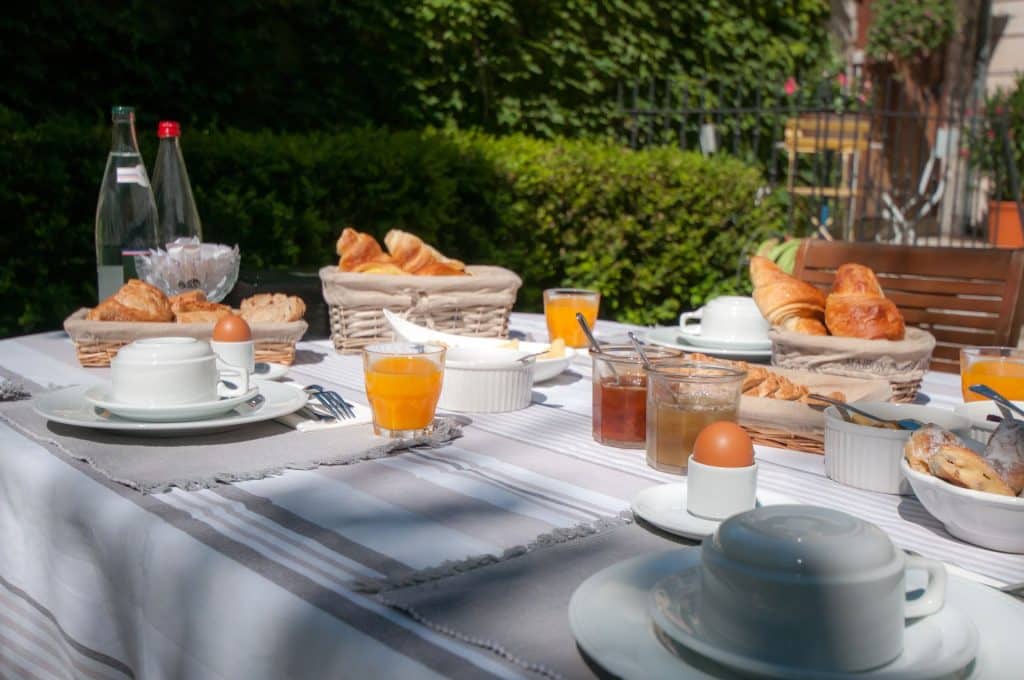 Awaken your taste buds
Every morning, Céline gently awakens your taste buds with her homemade jams and pastries.
They are all served with a large choice of local seasonal products – salty and sweet.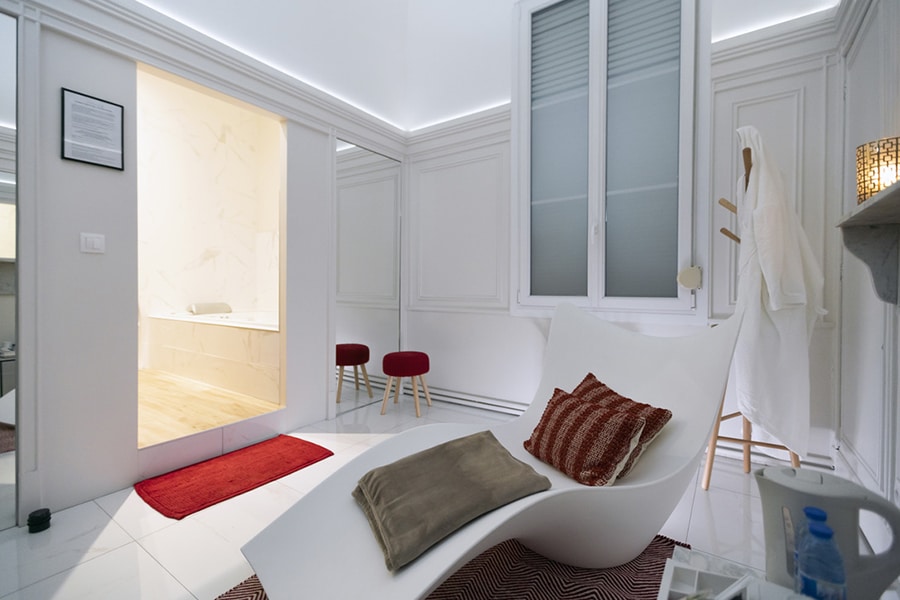 To let you relax during your stay in a Bed and Breakfast in Reims in Champagne, La Demeure des Sacres wellness area is at your disposal…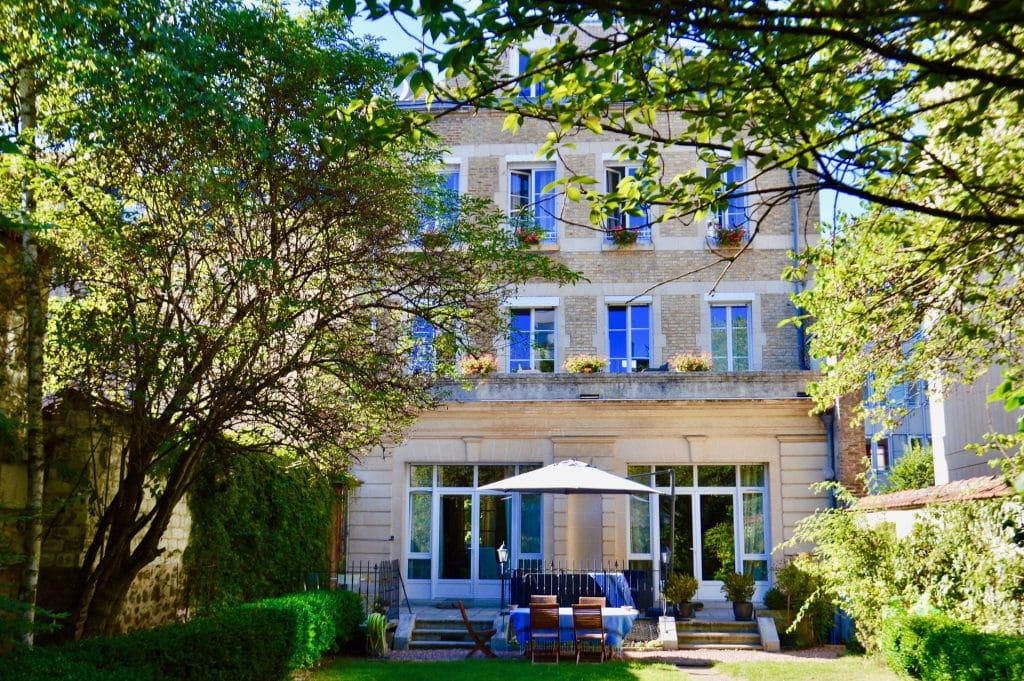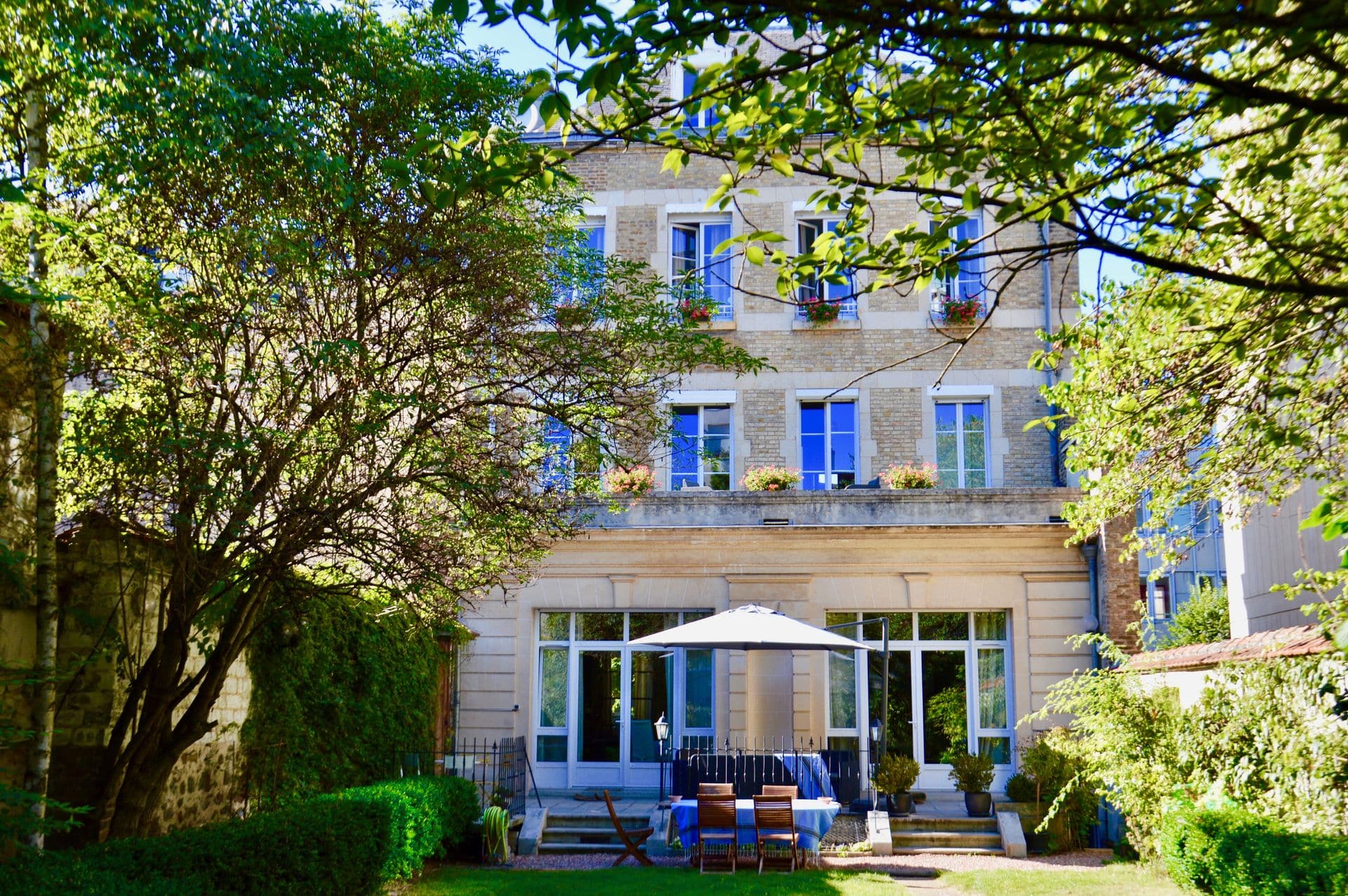 In the heart of the city, away from prying eyes during your stay in Reims in Champagne, you will comfortably sit in a deckchair…
Feel at home during your stay in Champagne in an intimate mansion