Protection against COVID-19
For the good of everybody, we ask you to be very careful and we call upon the responsibility of each one. 
We remind you how important it is to respect the barrier gestures: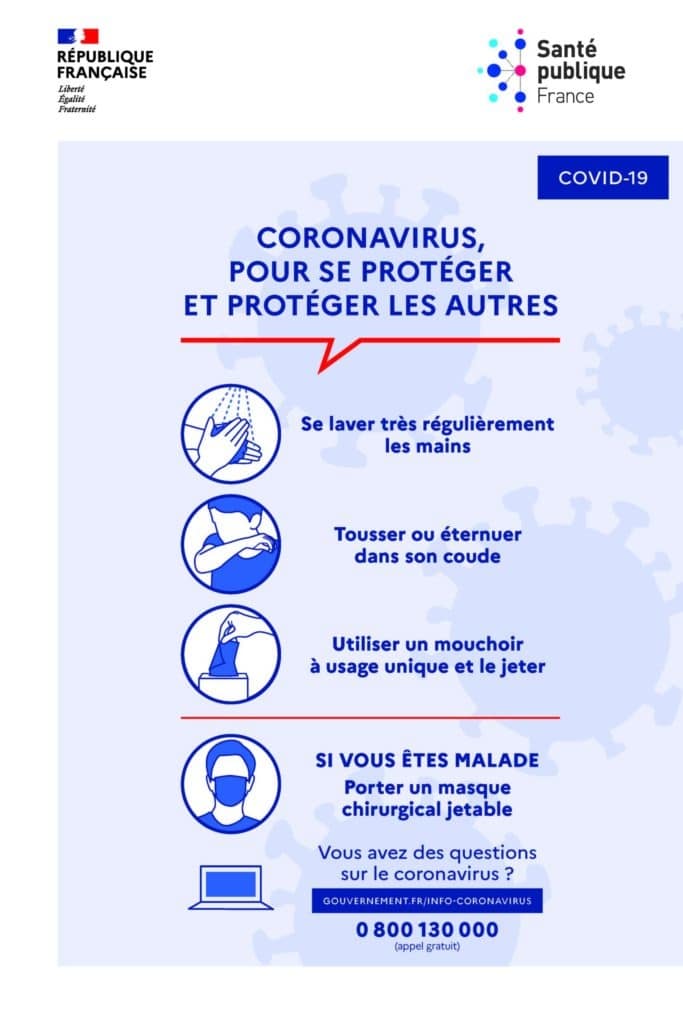 Wash your hands very regularly,

Cough or sneeze into your elbow or into a tissue,

Respect the socia

l distance (minimum 1m to 1.50

m) and in particular in the common spaces (be particularly

careful

in the stairs where you may see other people),

Use a tissue and throw it away

Greet without shaking hands, avoid hugging,

Wear a mask to protect others (mandatory according to current standards).
For our part, we are committed to respecting the barrier gestures and taking all the necessary precautions during the preparation of the breakfast, the lunch boxes, the maintenance of the common spaces, the privatized spa/sauna for each guest and the rooms.
The daily maintenance of the rooms is made by Céline, the owner of the mansion. A particular attention is taken because her family lives in this very large private hotel. Céline is occasionally helped by the BC Propreté Service company, well known for its seriousness (trained staff is available to clean the rooms and the windows).
La Camda company, specialized in 5D hygiene, has been ensuring the hygiene of our mansion, rooms and garden for more than 8 years with a minimum of two visits per year.
If necessary, we would ask them to intervene in one of our rooms when our guests are leaving, in case of suspected Covid-19 cases, thanks to its know-how in virucidal treatment. The hygiene company uses its skills and know-how in the use of biocidal products in our establishment and guarantee a greater sanitary safety.
https://www.la-camda.com/category/actualites/
Since 2013, we welcome our guests in our mansion. Thanks to its dimensions (500 m2, a 3.50 m height under the ceiling) the mansion allows us to welcome you while respecting your intimacy.
The current sanitary conditions have led us to reflect upon our practices.
Since March 2020, a frequent cleaning with disinfectants has been implemented (at least twice a day) for the contact areas of the mansion: door handles, switches, toilets, railings, keypad, chairs, window handles.
Booking.com travelers rate the cleanliness between 9.6/10 and 9.7/10 (out of a 130-review sample).
THE STAY OF OUR GUESTS IS ORGANIZED AS FOLLOWED:
Reception: We will contact you a few days before your stay to set your arrival time together
(and thus be able to organize the arrivals). However, if our guests arrive at the same time because of a delay or an advance, we have various rooms allowing each one to safely wait before being welcomed personally. We welcome you from 5 p.m. to guarantee the greatest sanitation safety (complete ventilation of the room at least 6 hours/day).
You can leave your luggage only in the morning (on request and after validation by the owner, before 11 am). 
When you arrive, Céline will wear a mask.
Hall: Hand sanitizer available. We kindly ask you to bring your own masks for your stay. Of course if you forget it, we will give you a mask.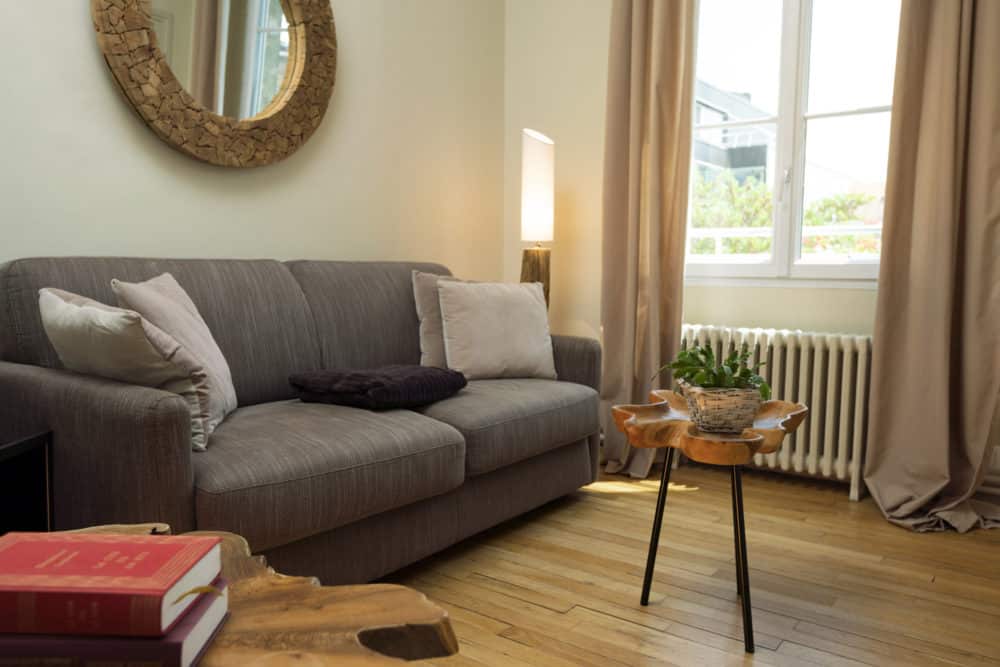 Your room: The whole process for cleaning the contact areas with a disinfectant product is at your disposal. The key to your room, the television remote control, garbage cans, hair dryers and the different areas of the room will be systematically disinfected between each booking (alcohol or bleach based solution effective against Covid-19). Each guest is asked to throw masks, gloves or any other used item that could be contaminated in a trash can reserved for this purpose. The garbage bag will be removed daily by the cleaning staff. It is forbidden to put these used items in an office trash can. 
Since 2013, we provide our guests with a bed linen cleaned by a professional laundry company (LR Blanchisserie). We pick up clean and healthy linen (individually wrapped) four days a week.
When leaving their room, we ask our guests to leave the windows wide open every day (including departure). We invite them to leave used towels in the laundry basket in the bathroom. 
When you arrive, you will find a map of the city and some brochures to help you organize your stay. We also provide hygiene products (soap, shampoo, toilet paper, tissues…). We will obviously leave these items clean and produced with great care. These items are changed between each stay.
In general, we will adopt the current sanitary conditions in the tourist accommodation service.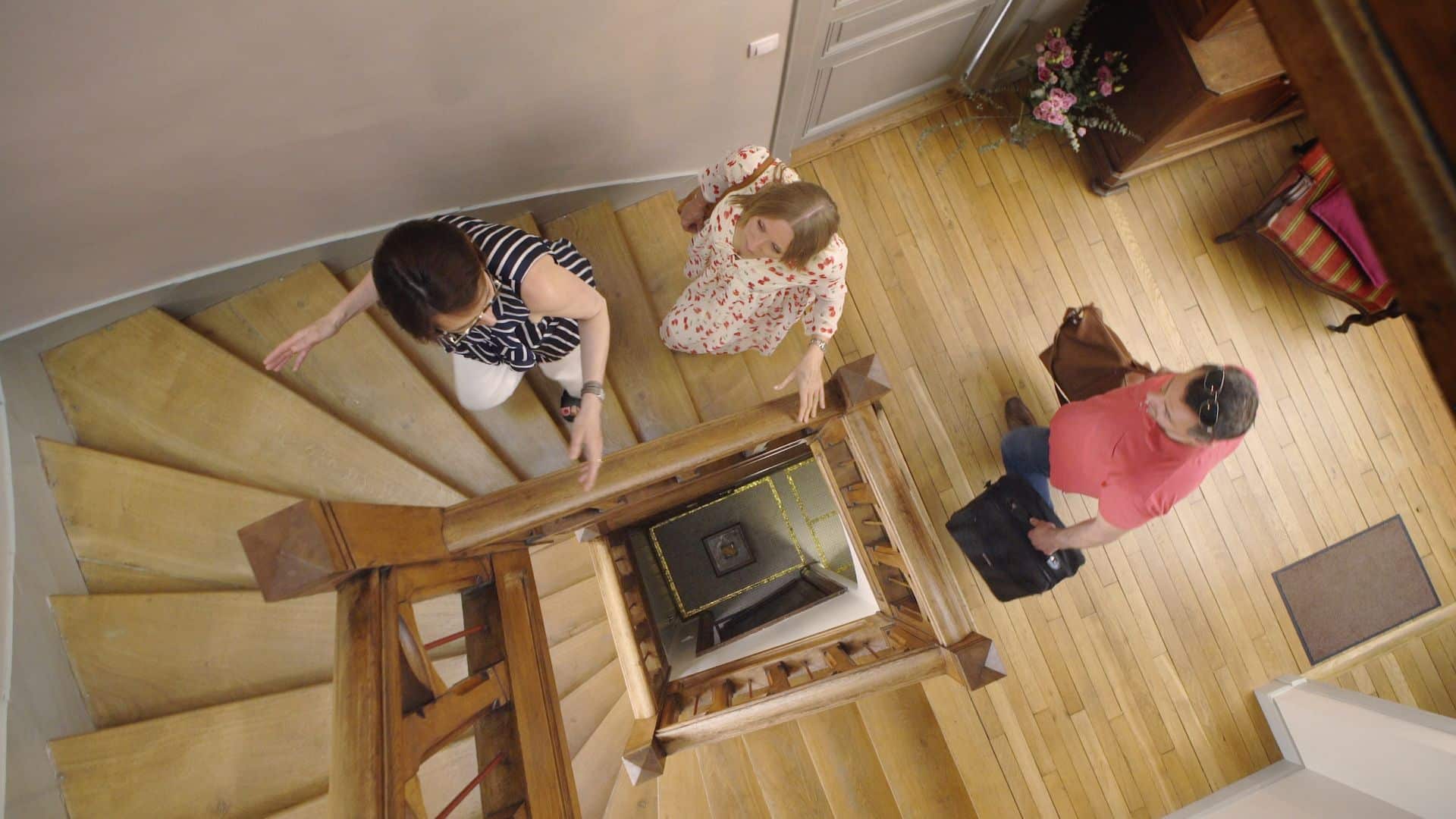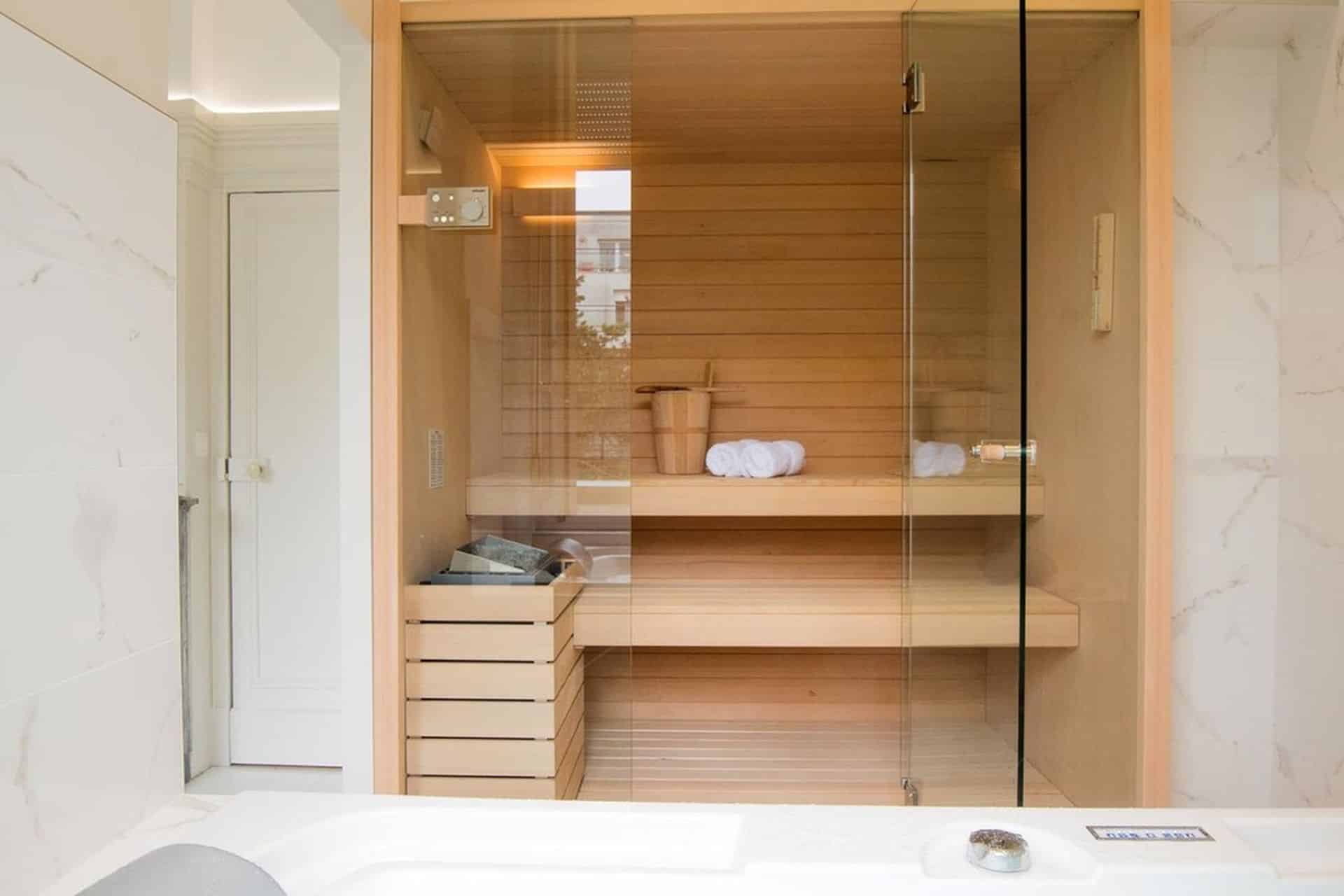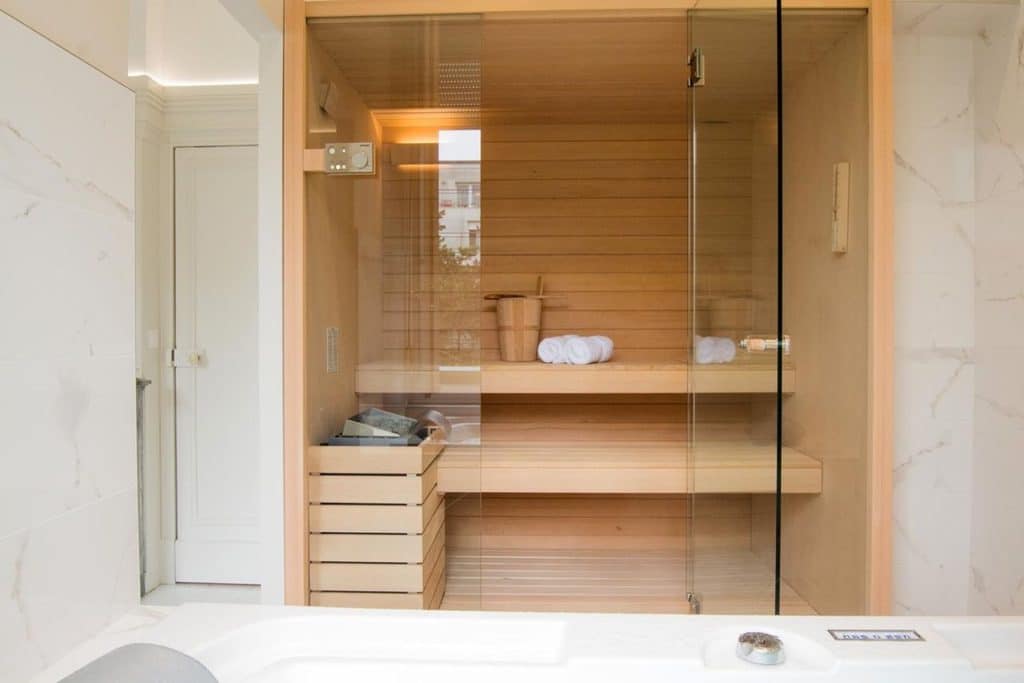 Wellness area
It includes a Finnish sauna (glass door and handle are disinfected after each use) and a double water jet bathtub (emptied and disinfected between each use).
The bathroom linen is changed between each use of the area. Surfaces are disinfected after each use of the room. The private access to the wellness area is requested during your stay (no booking in advance). The area is available for 45 minutes per day.
Garden (450m2)
The garden furniture will be cleaned after each use, especially the games. If this material is used, please wait your turn and inform Céline who will be pleased to disinfect the material. The deckchairs will be placed to respect the social distance (if you have to move them, we ask you to do the same).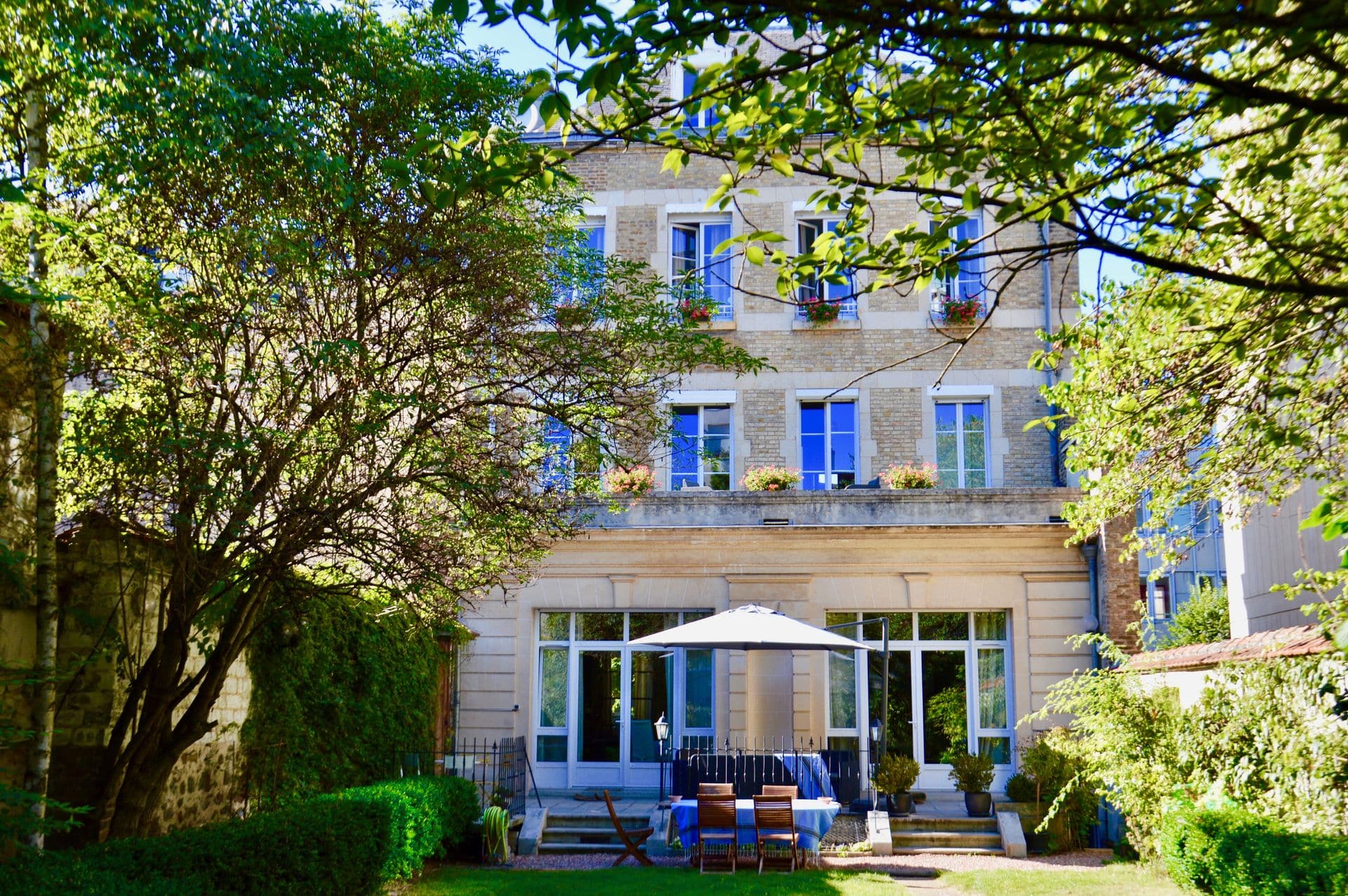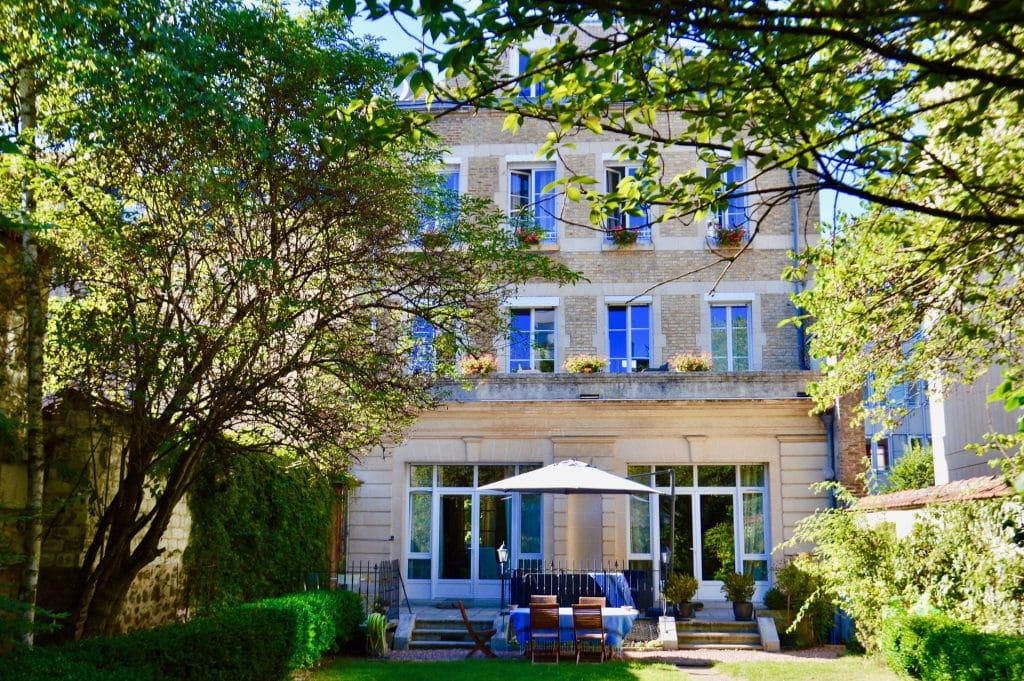 Lunch boxes on demand
In this complicated period due to the Covid-19, we propose to our guests to give them the contact information of the restaurant owners we are used to work with (some of them have been making lunch boxes since the beginning of the lockdown). Also, to facilitate your stay and meet your needs, we have set up a new service of lunch box based on local products (only on demand) to take away, to eat in your room or in the garden (tables and chairs provided for this purpose).
Health services nearby
Cérès medical office: 10-minute walk (600m)
Reims University Hospital: 10-minute drive (4km) or streetcar ride from the Vesle stop
Main pharmacy (rue de Vesle): 4-minute walk (300m)
Lafayette Pharmacy (place Drouet d'Erlon): 6-minute walk (400m)
24/7 pharmacy: 8-minute walk (600m) 
Other services:
Casino shop 39 rue Libergier: 1-minute walk (70m)
Laundry "5 à sec:" 2-minute walk (100m)
Restaurants are located 5 to 10 minutes away from the mansion (large range of terraces). Céline is also at your disposal to help you organize your stay.
MORE FLEXIBLE CANCELLATION POLICY
If you have booked via an online booking platform or another channel, the rescheduling or cancellation of your reservation can only be done through them. I advise you to contact them directly. 
Since May, 12th 2020: Your reservation can be canceled up to fourteen days before your arrival only if your cancellation is related with Covid-19 (with a medical certificate only). For other reasons, the usual conditions apply.
Your hostess, in spite of all the care taken to counter the virus, cannot be held responsible for a possible contamination beyond her control.
Feel at home in an intimate mansion during your stay in Champagne